Power, Precision Define Top 5 Atlantic League Hitters To Watch In 2023
Power, Precision Define Top 5 Atlantic League Hitters To Watch In 2023
Proven threats at the plate and some intriguing newcomers are among the batters who could breakout during the 2023 Atlantic League season.
May 10, 2023
by Kyle Kensing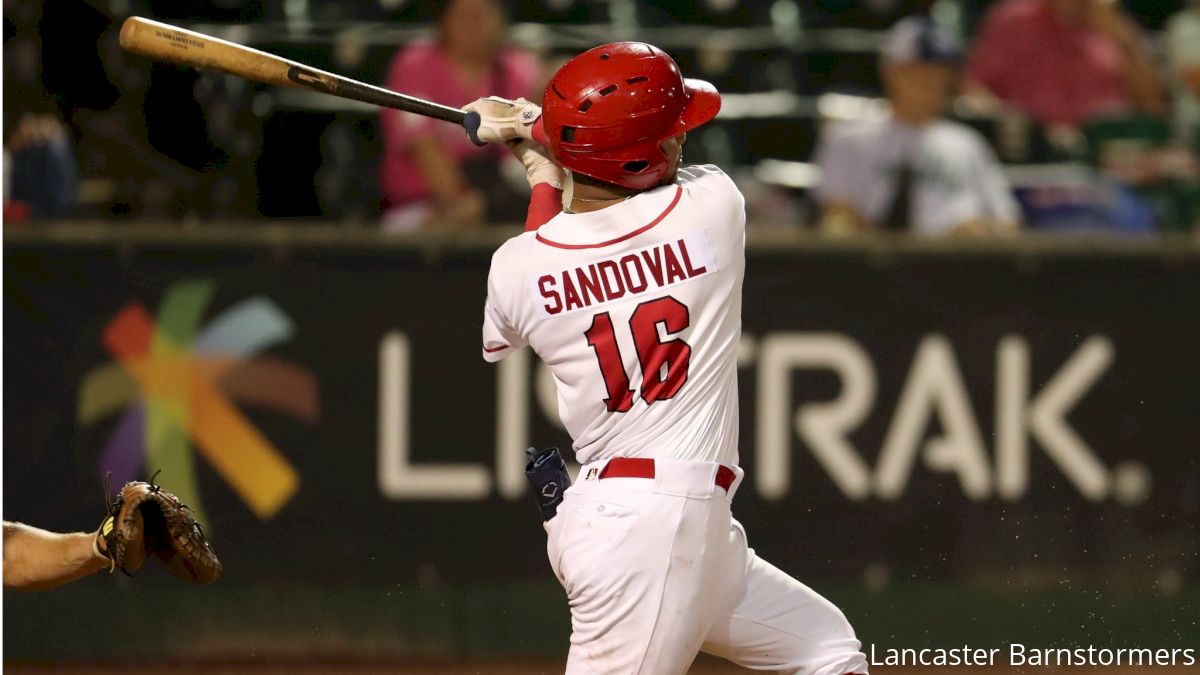 Atlantic League competition for the 2023 season is underway, and the pace being set at the plate is torrid.
This campaign promises no shortage of standout performances, some expected and others emerging, as the spring gives way to summer. But as this season unfolds, expect the following batters to continue raking.
From power hitters to those reliable for getting on base, these are some of the best the Atlantic League has to offer.
D.J. Burt, High Point Rockers
A consistent hitter across a variety of leagues in his career, D.J. Burt is off to a fast start with the High Point Rockers.
He's hit .359 through his first 39 at-bats with five doubles, a triple and a home run.
Burt hit .317 in 2021 for the Minnesota Twins AA affiliate in Wichita with 11 doubles, and he had 12 doubles last season while with the Chicago White Sox AA affiliate in Birmingham.
Oh my, D.J. Burt!💣
His second of the year is 441 feet off the scoreboard, as we pull one closer after the first.@dj_burt_ pic.twitter.com/Rc7dkpFbnb

— Wichita Wind Surge (@WindSurgeICT) September 11, 2021
Burt's been a part of the Royals, White Sox, Twins and Diamondbacks organizations, and even spent time in the Australian Baseball League, where he produced an outstanding .339 batting average in 65 at-bats for the Melbourne Aces.
J.C. Escarra, Gastonia Honey Hunters
Catcher J.C. Escarra concluded his college career at FIU, earning All-Conference USA recognition following a senior season, in which he hit .305 with 15 home runs.
Professionally, Escarra has double-digit home run-hitting campaigns with Baltimore Orioles Long-A affiliate Frederick (13) and last year with AA independent Kansas City.
He's homered just 10 games into his Atlantic League tenure with Gastonia, sports a batting average of .350 through May 9, along with an OPS of .884.
Braxton Lee, Southern Maryland Blue Crabs
No stranger to the Atlantic League, Braxton Lee returns to Southern Maryland in 2023 after an outstanding 2022 campaign with a .306 batting average and 73 RBIs over 487 plate appearances.
He is off to a similarly strong start in 2023, batting .353 through his first 38 at-bats, as of May 9.
SEE YA LATER BRAXTON LEE!!!

Our first Brax-💣 of the season gives us a two-run lead in the fifth!

End. 5 | Dirty Birds 2 Blue Crabs 4#UNFIN15HEDBUSINESS🦀 pic.twitter.com/Sf1EZ5JOPW

— SoMD Blue Crabs (@BlueCrabs) May 7, 2023
Lee's career batting accomplishments include a .282 average and .697 OPS on the 2014 Ole Miss squad that reached the College World Series.
He hit .276 and boasted a .714 ERA in 2019 as a member of the New York Mets AA affiliate in Binghamton, and he connected for three hits in his time on the Miami Marlins 40-man roster.
Drew Mendoza, York Revolution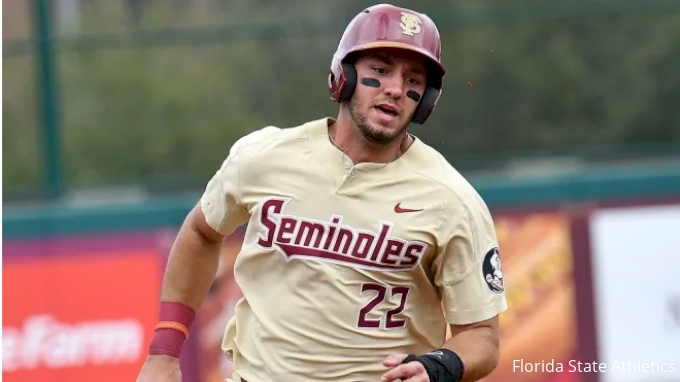 Drew Mendoza earned first-team All-ACC honors in 2019 at perennial college powerhouse Florida State, batting .308 with 16 home runs and 56 for the Seminoles.
He looks to bring some of that same pop from the Atlantic Coast Conference to the Atlantic League as a member of the York Revolution.
Mendoza is off on the right foot with a .344 batting average and 11 RBIs through his first nine Atlantic League games.
Mendoza spent the previous three seasons in the Washington Nationals organization, where last year in Wilmington, he homered seven times.
The young infielder is one of the most intriguing players in the Atlantic League in 2023 and a surefire player to watch.
Ariel Sandoval, Lancaster Barnstormers
A standout 2022 season in the Atlantic League saw Ariel Sandoval bat .356 in 132 at-bats for Lancaster.
It's early, but in 32 in 2023, Sandoval is outpacing an average that was second-best in the entire Atlantic League a year ago.
Sandoval's hitting a hefty .406 so far and has an OPS of 1.007. Last year, his .912 OPS ranked in the league's top 15.
He parlays his ability to get on base with dangerous speed on the paths, last year having stolen 14 times in Atlantic League play.