2023 Seton Hall vs Xavier
BIG EAST Baseball Matchups Of The Week: UConn Still In Hunt For History
BIG EAST Baseball Matchups Of The Week: UConn Still In Hunt For History
With less than a month to go in the BIG EAST regular season, nationally-ranked UConn is not in first place. Instead, Xavier is the team to beat right now.
Apr 25, 2023
by Briar Napier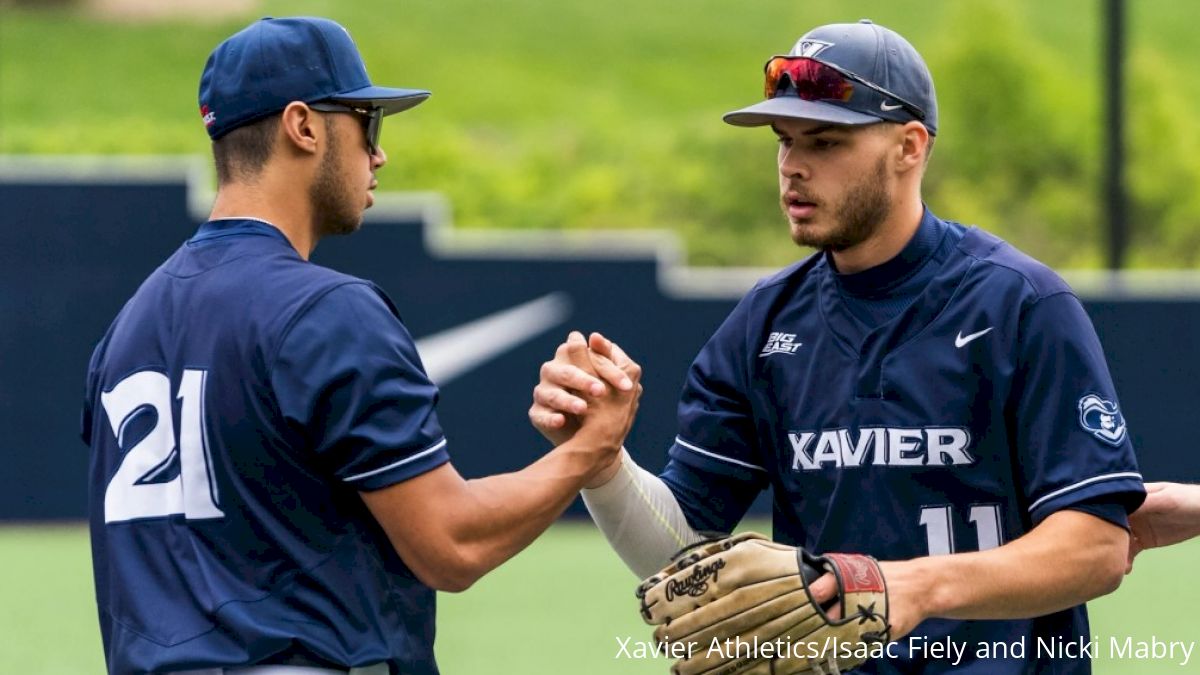 In the context of the BIG EAST baseball season, can pressure really make diamonds?
All you need to do is ask UConn.
The Huskies will show you examples answering that question – by way of the gleaming BIG EAST title rings they won by capturing every bit of hardware possible in the league over the past two seasons.
But, with less than a month to go in the conference's regular season, the Huskies, who are nationally-ranked and a serious threat to compete for even more trophies – both in and out of their conference – do not hold first place.
They've got some work to do, and as the days tick down before the BIG EAST Championship next month, they also have a point – further emphasizing that they're the program to beat in the league until someone else knocks them off of their perch – to prove.
On the flip side, however, it's also a testament to the strength of the BIG EAST baseball scene that a team ranked in the top 10 nationally isn't dominating its league, but instead is in the thick of a fierce fight to be first.
Top to bottom, the BIG EAST isn't a conference to be taken lightly, and until the dust settles and there's no baseball left to be played, there won't be many weekends where teams can rest.
Here's a look at the matchups to watch across the BIG EAST schedule this week, with many games throughout the conference schedule being streamed live on FloBaseball.
Seton Hall Vs. Xavier
The Musketeers are within striking distance of their first BIG EAST regular-season conference crown since 2016, and they've been playing lately like they know just how high the stakes are.
Xavier's sweep of Villanova last weekend was massive, helping give coach Billy O'Conner's team a one-game lead atop the BIG EAST standings.
The team now has the opportunity to build that gap, as the Pirates visit for this weekend for a three-game series.
Of course, with four in-league series left to go before the BIG EAST Championship next month, a lot can change in that time frame, but with so much power and production in the lineup through the likes of Matt McCormick, Matthew Deprey (10 home runs each as of this writing) and Andrew Walker (team-high 36 RBIs), teams need to bring in the big guns in order to topple Xavier.
B6 | We're causing havoc on the base paths 😱

Sylvester scores and we take the lead!#HALLin 🔵⚪️ pic.twitter.com/4NXT5fNy9R

— Seton Hall University Baseball (@SHUBaseball) April 21, 2023
Seton Hall, meanwhile, is more opportunistic and cerebral about their scoring approach.
The Pirates have swiped a BIG EAST-best 73 bases this year, with redshirt junior outfielder Devin Hack being 21-for-21 to lead the team.
A series loss to Butler over the weekend stung, but The Hall still is very much in the hunt to be one of the four teams that will qualify for the BIG EAST Tournament – meaning an upset victory or two over the top-ranked Musketeers wouldn't just be a good sign for the Pirates in indicating they belong in the BIG EAST's upper echelon, but also perhaps a signal to Xavier that it has a target on its back heading into the final few weeks of the season.
UConn Vs. Villanova
The Huskies have a BIG EAST regular season three-peat they're trying to accomplish this season – something that would make them the first team in league history to do so – and even while holding the No. 10 slot in the latest D1Baseball.com Top 25 poll, the mission has seen its share of bumps in the road.
UConn hasn't swept any conference rival in a series yet in 2023, despite leading the BIG EAST in numerous team offensive statistical categories. The Huskies also might be league's most exciting team to watch when firing on all cylinders. They also can seem a step slow at times, despite their high standing in the national polls.
But remember, this is a team that won an NCAA Regional last season, after all.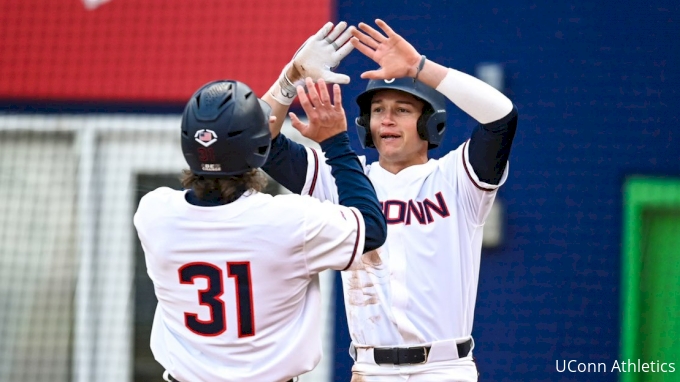 Against the Wildcats in their meetings this weekend, UConn will take on an old foe that historically has been its whipping boy.
Across the Huskies' two nonconsecutive stints in the BIG EAST, they haven't lost a series to Villanova since 2004. That stretch included an 11-game winning streak over 'Nova from 2009-2014.
The odds won't exactly be in the Wildcats' favor this weekend to break the mold and beat UConn across a series for the first time in nearly two decades – they are 10-28 overall and have lost three of their four BIG EAST series this year – but they have shown the ability to string together a few wins in a row, too, as evidenced by their sweep of Butler a couple of weeks ago.
Still, UConn is a beast few (if any) in the BIG EAST can compare to at the moment. And, with history in the Huskies' sights, it's going to be a tricky task to get them to veer off their course.
Creighton Vs. Butler
With top-ranked Xavier in danger of being in a dogfight this weekend against Seton Hall, that leaves the two teams that are a game behind the leaders an opportunity to possibly take advantage of the Musketeers' miscues.
One of those teams is UConn, which will be favored against Villanova this weekend.
The other is Creighton, which rebounded well from a series loss to Georgetown by sweeping St. John's over the weekend, paced by a rally in Sunday's finale that saw the Bluejays come from six runs down. The comeback was sealed with a walk-off base hit from senior Andrew Meggs.
The Californian earned BIG EAST Player of the Week honors for his efforts that day, but he had a great week overall, which included nine hits across four games, and his play was integral to Creighton staying within arm's length of Xavier in the league standings.
Last weekend's movie...
Another premiere tonight at 6 p.m. #GoJays pic.twitter.com/BPXSFvrNQa

— Creighton Baseball (@CU_Baseball) April 25, 2023
The Bluejays' recent history against the Bulldogs has them in good position to keep that good mojo going. Creighton is 17-4 all-time against Butler and riding a five-game winning streak over the Bulldogs, never losing a series to them, while likely being favored to continue that streak.
Butler (which went through a nine-game losing streak earlier in the month) has gone through its share of struggles in the past few weeks.
Regardless, the Bulldogs have been showing some bark recently, though, and are perhaps indicating they're ready to turn a corner.
Butler went to Seton Hall last weekend and escaped New Jersey with the Bulldogs' first two BIG EAST victories of the season.
A four-game homestand this week in Indianapolis (which includes a nonconference visit from Eastern Illinois, plus the Creighton series) may help the Bulldogs in their hopes of keeping the positive vibes around.
Against a Bluejays squad that has struggled on the road (6-11 away from home) this year, who knows what could happen?