2023 Harvard vs Northeastern
CAA Baseball: Midweek Wins Over Ranked Teams Could Boost Seahawks, Tribe
CAA Baseball: Midweek Wins Over Ranked Teams Could Boost Seahawks, Tribe
The main focus for CAA teams is to compete to win their league and give themselves a chances of qualifying for the quickly approaching national postseason.
Mar 31, 2023
by Briar Napier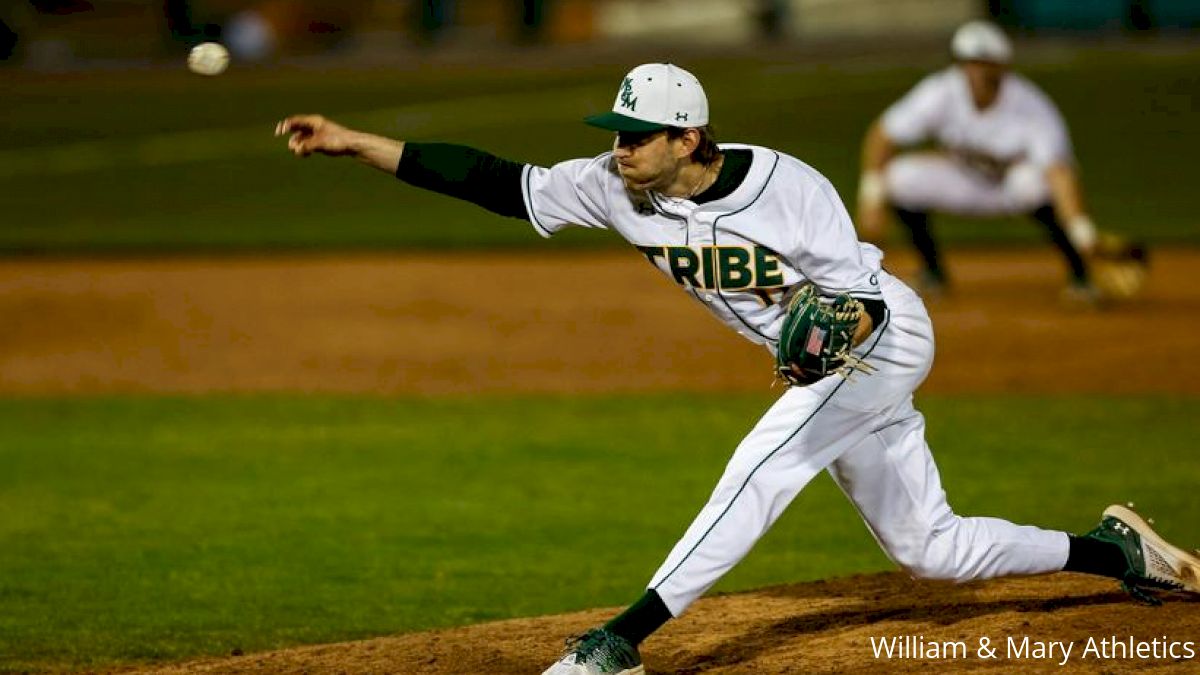 The main focus for all of the Colonial Athletic Association's baseball teams is to compete to win their league and give themselves the best chances of qualifying for the quickly approaching national postseason.
Some nonconference resume-building helps with that, too.
Heading into this weekend's slate of games across the CAA, ranked baseball programs with plenty of pedigree fell to teams from the conference in midweek matchups.
Case in point: CAA baseball is not to be underestimated, no matter which program is being mentioned. The squads that don't take heed may find out that lesson the hard way.
League play kicks back up for most of the CAA starting Friday, though, bringing the primary focus back to the forefront.
Elon leads the conference as of Tuesday evening, but two teams are a game back. Two others are a series back, leaving the door open for the conference regular-season championship race to flip on its head in as few games as a weekend series.
And, by the way, as the calendar shifts into April on Saturday, perhaps there are spring surges ahead in the final full month of the regular season.
Here's a look at the games to watch across the CAA schedule this week, with many matchups
throughout the conference schedule being streamed live on FloBaseball.
NOTE: All times are listed in Eastern Time and are subject to change.
St. John's Vs. William & Mary
The Tribe just picked up the signature win of their season, taking down No. 15-ranked Campbell on Tuesday night, 3-2, behind a pitching staff that has been quietly posting some great outings as of late – quiet due to the fact that William & Mary more often has made headlines for its offensive outbursts.
Among those hitting performances are a pair of 30-run games against Marist (on Feb. 26) and Norfolk State (March 14).
With a team ERA of 3.36 – a rate that ranks in the top 15 nationally as of Tuesday night and hails as the best in the CAA, it's safe to wonder if the Tribe's stretch of four wins in five games entering the weekend can lead somewhere.
Relive some pitching dominance from last night. Enjoy 10 punch outs in 55 seconds. 🥊 pic.twitter.com/sKEpQVcJqX

— William & Mary Tribe Baseball (@WMTribeBaseball) March 29, 2023
Against the Red Storm, when they visit Virginia for this three-game nonconference series, William & Mary is about to find out sooner than later.
League play is yet to begin in the BIG EAST, but a 16-7 start to the season is a very positive sign for a St. John's program that didn't win its 16th game in 2022 until May 1.
As a whole, though, St. John's still is trying to find its way since longtime coach Ed Blankmeyer stepped down in early 2020 after over two decades in charge.
The two teams have had several common opponents, including the CAA's Hofstra, plus Richmond and Old Dominion, among others, and with 18 combined players having cracked double-digit RBI numbers on the season, be weary of possible fireworks on the diamond.
The Tribe will bring senior infielder Ben Williamson – who looks bound for a third straight All-CAA first-team pick and maybe even more, as he's amid a career year (.442 average, five home runs, 25 RBIs) offensively – to the forefront of battle.
The Red Storm will answer with a list of weapons that includes redshirt junior Tate Ballestero (.346, four home runs, 21 RBIs), who is one of three players on the roster with an OPS over 1.000.
North Carolina A&T Vs. UNC Wilmington
William & Mary got a win over a top-15 team Tuesday, and it wasn't even the highest-ranked victory from a CAA team on the day.
That honor went to UNCW, which beat No. 8 East Carolina 9-3 to sweep the season series against the Seahawks' powerful in-state rival (also defeating the Pirates 8-5 on March 14) for the first time in a decade.
Can UNCW repeat the feat when A&T treks over to Wilmington this weekend for a three-game stretch?
Sure, it's probably easy to cast the Aggies aside and pin the Seahawks as large favorites, due to their impressive landmark wins over an ECU program that's qualified for three NCAA Super Regionals in a row.
Last night in Greenville, the Seahawks finished off a season sweep of East Carlina, ranked eighth, with a 9-3 win over the Pirates ... Story: https://t.co/zCNniSFtoM pic.twitter.com/MfWEcdofUa

— UNCW Baseball (@UNCWBaseball) March 29, 2023
But A&T has an important thing in its possession – momentum.
After a dreadful 15-win effort last year in its final season in the Big South Conference, the Aggies moved on to their new league for 2023 and have shown they've been able to hold their own, winning series against Towson and Hofstra – and even taking a game off title-contending Northeastern, something only two other teams have been able to do through 22 games.
With all that being said, however, A&T definitely is going to have its hands full.
UNCW leads the league in team batting average (.320), runs scored (79) and on-base percentage (0.423), among other statistics, in conference play, with there being particular motivation this weekend for the Seahawks to get the job done, since they're looking to keep chase with Elon, which is a game ahead of them in first place in the CAA standings.
If guys such as redshirt freshman outfielder Alec DeMartino (.330 average) can make a difference against programs at the level of East Carolina – like when he had three hits, including a home run, against the Pirates in Tuesday's win – they definitely can make a difference against a vulnerable Aggies rotation.
Northeastern Vs. Harvard
If Northeastern plays its cards right, the Huskies could be playing for an 11th consecutive victory Tuesday against a Boston-based rival in Harvard – a matchup that acts as each teams' opener in the annual Baseball Beanpot Tournament between Boston-area programs.
The event also will feature the likes of Boston College and UMass.
Northeastern hasn't won the tourney since 2013, but having already proven it can bring it to oftentimes favorite (and all-time Beanpot wins leader) BC this year with a 6-2 triumph over the ranked Eagles on March 21, the Huskies looked poised to be making a serious push for the crown this time around.
Nonconference play, as a whole (compared to CAA play, during which the Huskies are 3-3), has been highly successful for coach Mike Glavine and his squad in 2023, notching wins over Duke and Indiana State (three times), on top of their aforementioned upset victory over BC.
The sweet-swinging of senior first baseman Alex Lane, who has blasted a team-high eight homers and 29 RBIs in 21 games for the Huskies since transferring in the offseason from Bryant, has helped tremendously in that effort.
That goes well with potent production on the mound from junior right-hander and reigning All-CAA second-team selection Wyatt Scotti (6-0, 2.06 ERA, 32 strikeouts in 35 innings).
Through 6 weekends of play, Wyatt Scotti is one of just 4️⃣ D1 pitchers to start off 6-0!#HowlinHuskies #NCAABaseball pic.twitter.com/OwteNiLyfw

— Northeastern Baseball (@GoNUbaseball) March 27, 2023
Though Northeastern won the first game in the rivalry's return in 2022 following the COVID-shelved 2020 season and the Crimson opting out of play with the rest of the Ivy League in 2021, extended history has been kinder to Harvard, which leads the all-time series over the Huskies 71-48-1.
And, though the Crimson still are trying to get the gears turning at just 5-15 to start the year, players such as outfielder Jack Toomey (who had three hits and three RBIs in a win over Holy Cross on Tuesday) can erupt to give the Huskies problems.