2023 Sanderson Ford College Classic
Sanderson Ford College Baseball Classic: Field Looks To Show Out in Arizona
Sanderson Ford College Baseball Classic: Field Looks To Show Out in Arizona
The desert can get unforgiving, if you're not prepared. The same can be said for those playing in this year's Sanderson Ford College Baseball Classic.
Feb 11, 2023
by Briar Napier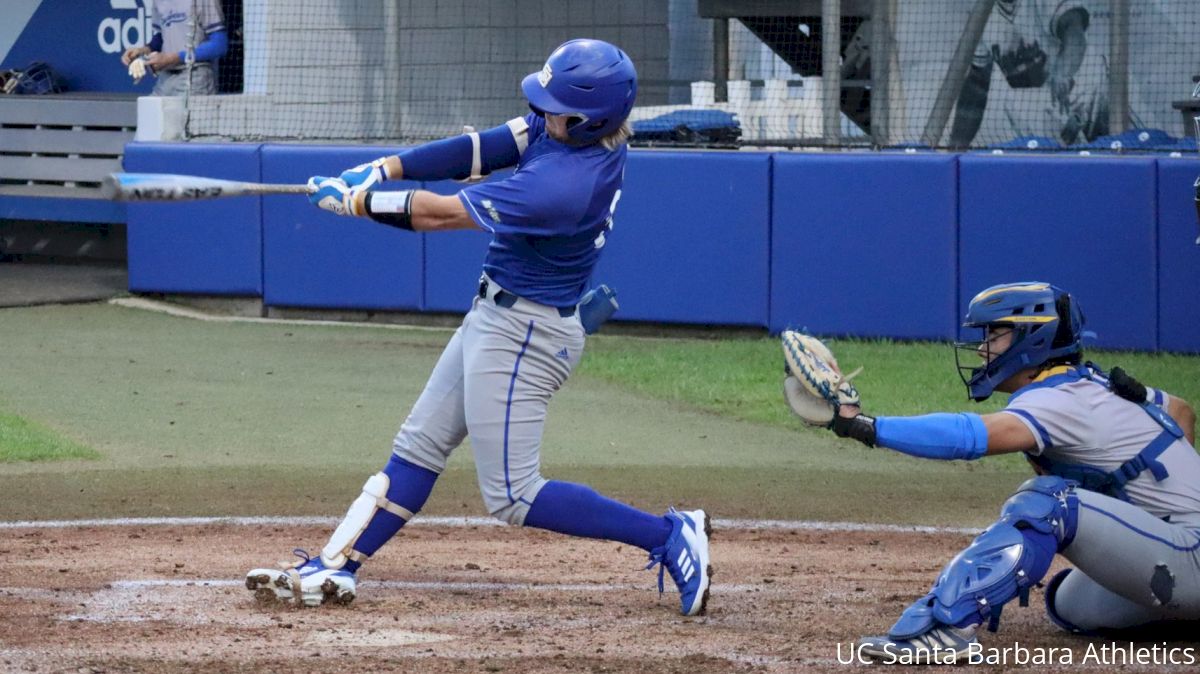 The desert can get unforgiving, if you're not prepared with the right tools.
The same can be said for those playing in this year's Sanderson Ford College Baseball Classic in the dry heat of Arizona: come to the plate ready, or suffer the consequences.
One of the many college baseball kickoff events going on throughout February, as the 2023 season gets under way, the annual four-day, eight-game event is held at the Spring Training home of the MLB's Texas Rangers and Kansas City Royals.
Since it's in the Phoenix suburbs, the event also offers a sunny break from some of the harsh winter climates many programs travel from. The competition they face there is fierce, though, as each team attempts to start the year red-hot.
College baseball seasons aren't won or lost in February, but trends in the first few games of the year certainly can be indicators for what's to come in the season ahead.
For those duking it out in Surprise, Arizona, this year, they'll be hoping that there's a lot of positivity in what they see.
Here's a look at what's to come soon at the Sanderson Ford College Baseball Classic, held Feb. 17-20 at Surprise Stadium and streamed exclusively on FloBaseball.
NOTE: All first-pitch times are listed in Mountain Time and are subject to change.
Teams To Watch
Just four teams are participating in the Sanderson Ford College Baseball Classic, but it's also a group that has won six national championships and made 13 College World Series appearances between them, so the pedigree unquestionably is there, despite the event's relative smaller size, compared to some other February tournaments going on in college baseball.
That being said, it's only right to start dissecting the field by talking about the most recent national champ of the bunch, Oregon State (the winner in Omaha in 2006, 2017 and 2018).
One last preseason ranking.

We're ranked in four of the six major preseason polls to open 2023.#GoBeavs pic.twitter.com/0GNx7moTPa

— Oregon State Baseball (@BeaverBaseball) February 2, 2023
The Beavers earned the No. 3 overall national seed in last season's NCAA Tournament and won their own regional, before bowing out to Auburn in the Corvallis Super Regional, just a win away from their first trip to the CWS since the winning it all in 2018.
The Beavers do have some work to do to get back to those high heights, however.
They're currently hovering at, or around, the edge of preseason national top 25 (ranked by four of the six major ones in total) and are picked to finish third in the Pac-12 Conference behind Stanford and UCLA.
Elsewhere in Surprise, is the other power-conference squad (and past national champion) in town, Minnesota, which enters its 42nd season under hall-of-fame coach John Anderson, whose 1,347 career victories are second among all active Division I coaches.
The Golden Gophers have struggled in recent years since making the Super Regional round in 2018, winning just 16 games in 2022, but several transfers from powerhouse programs and other levels should help make an impact and get Minnesota back up the Big Ten Conference ladder.
UC Santa Barbara and New Mexico round out the field, with the Gauchos – the reigning Big West Conference regular-season champs best known among college baseball fans for their 2016 CWS run – picked to win their league again, and the Lobos looking to take a step forward in the Mountain West Conference in their second season under coach Tod Brown.
Players To Watch
The Arizona desert may be known for searing heat, but beyond the sun baking the place, it's also likely to come in the form of Minnesota right-hander George Klassen's fastball.
The redshirt sophomore from Wisconsin came back from Tommy John surgery in 2021 and only threw 7 2/3 innings for the Golden Gophers last spring, but his fastball routinely was clocked in the triple digits, with a high of 102 mph. He was named as one of MLB.com's top-100 draft prospects for 2023 because of it.
.@GeorgeKlassen19 was named Preseason All-B1G by @PerfectGameUSA!

The redshirt sophomore is primed for a big time year on the mound. pic.twitter.com/ald2DKBR2V

— Minnesota Baseball (@GopherBaseball) February 1, 2023
It's possible he'll start sometime at the Sanderson Ford College Classic, and Klassen's signature pitch is worth tuning in for on its own, but improvement across the board this year could see him rocket up draft boards.
Meanwhile, Oregon State has a lot of big names to replace, including first-round 2022 MLB Draft choice, Cooper Hjerpe, at pitcher and second-rounder Jacob Melton in the outfield.
But the Beaver's right-handed pitcher, Ben Ferrer (4-0, 1.72 ERA, 78 strikeouts in 62 2/3 innings), looked good in his first season in Corvallis, which came after a transfer from South Carolina Upstate.
In addition, there's All-Pac 12 first-teamers Travis Bazzana and Garret Forrester to make up an elite infielding duo.
Falcons get one in the top of the first but @AshbyLenin ties it right up in the bottom of the frame with his Mountain West-leading 1️⃣6️⃣th home run!!#GoLobos | #WeAreNM pic.twitter.com/VqGa2w6jcF

— UNM Baseball (@UNMLoboBaseball) May 20, 2022
Reigning Mountain West home run king Lenny Junior Ashby (17 homers in 2022) is a top-tier power-hitting outfielder for New Mexico, despite standing just 5-foot-7. He led the Lobos on offense a season ago with 18 doubles, 42 runs scored and 59 RBIs.
And, at UC Santa Barbara, junior left-handed hurler Mike Gutierrez (9-1, 3.19 ERA, 86 strikeouts last year) enters the 2023 season as the Big West's Preseason Pitcher of the Year. He'll be joined on staff by the returning Carter Benbrook in the bullpen, who didn't play in 2022 but was an All-Big West first-team reliever for the Gauchos in 2021, after going 7-1 with five saves and 62 strikeouts across 53 2/3 innings.
Game To Watch
Oregon State Vs. UC Santa Barbara, Feb. 20 at 1 p.m. MST
If you can't wait until June to see a matchup that easily could be at the level of a regional final or more in quality, look no further than the Sanderson Ford College Baseball Classic's grand finale.
Favored to make a fourth consecutive NCAA Tournament appearance – which would be its longest such streak in program history – UC Santa Barbara has proven it can run through the Big West with relative ease when everything is clicking, as it did when it surged to a 27-3 league record to win the conference last season.
What may put people on notice about the Gauchos as an under-the-radar mid-major squad to watch for the year ahead, however, is if they take one in Arizona off of the Beavers, one of the most successful college baseball programs of the Super Regional era (since 1999).
The squad certainly has the standouts on its pitching staff to do it, as mentioned previously, but Oregon State also seems to hit a different gear in the desert, where the Beavers went 7-0 during last year's trip to Surprise, which included a stop in the Sanderson Ford College Baseball Classic and a three-game series sweep over Xavier.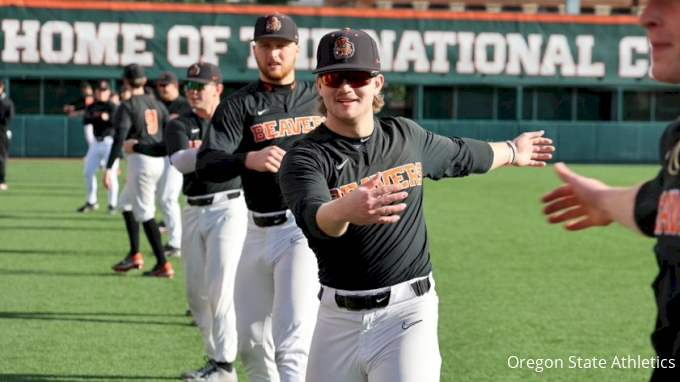 Another such run this year would be a good early sign for OSU, as the Beavers look to contend once again for another deep postseason run, though the Gauchos have a recent tradition of winning to uphold, too – they've had three straight (non-canceled) seasons of 40 or more wins, with some of those victories coming against power-conference opposition, such as the Beavers, in the regular season and postseason alike.
A loss on either side won't derail expectations, as it's only February, after all, but each team in the matchup likely will get some of the best baseball out of one another – and result in each team learning plenty about themselves in the process.