Big South
Kuehler Leads Crop Of Campbell Standouts Looking To Be Underdogs No More
Kuehler Leads Crop Of Campbell Standouts Looking To Be Underdogs No More
Cade Kuehler made a career out of flying under the radar, until he burst onto the scene in full force. He's now in position for a memorable 2023 season.
Feb 9, 2023
by Briar Napier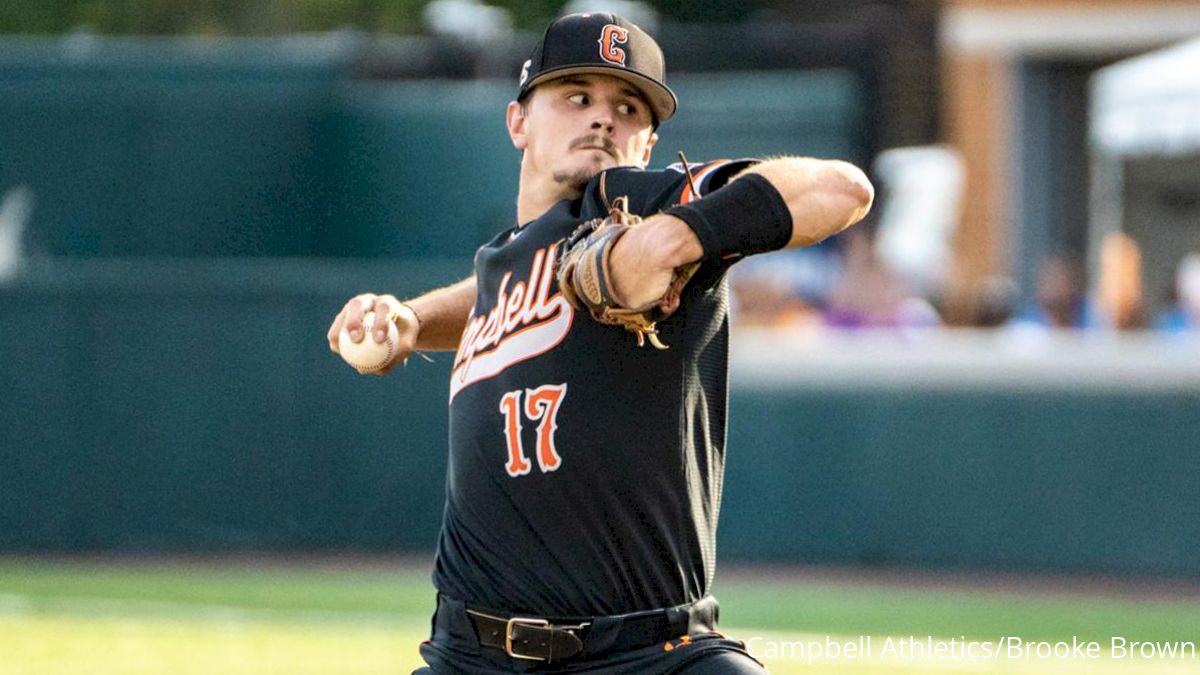 Cade Kuehler made a career out of flying under the radar, until he burst onto the scene in full force.
So, for the Campbell baseball pitching standout to be getting the attention he is as one of the top prospects on the mound for the upcoming 2023 MLB Draft, it's only right for him to state that the feelings of having the spotlight on him have been "pretty surreal."
"Definitely something I never expected," said Kuehler, who is entering his junior campaign with the Fighting Camels. "I know I've worked my whole life to kind of be in the position I am, so it's really cool to see the work I've put in for many, many years come to fruition in such a big way."
Keep the honors coming 🤘🔥@KuehlerCade receives a 2nd team 𝐀𝐋𝐋-𝐀𝐌𝐄𝐑𝐈𝐂𝐀𝐍 honor from @BaseballAmerica #RDH pic.twitter.com/mxSphubmZn

— Campbell Baseball (@GoCamelsBSB) January 30, 2023
But why all the eyeballs on Kuehler? Why the spotlight for a kid from Waxhaw, North Carolina, a town south of Charlotte that until a population boom at the turn of the century had not much more than 1,000 people living within its borders?
And why is such a hot prospect (listed No. 46 overall in MLB.com's 2023 rankings) at Campbell, which generally has been known throughout its history more for its unique mascot, than big-time athletics success?
It's because Kuehler has been a massive part of a major Camel baseball culture shift over the past few seasons – one that has Campbell in a better spot as a program than it ever has been in – and it has resulted in many from the college baseball world regarding it as a dangerous mid-major to watch.
Last year, Kuehler had the Big South Conference's lowest opposing batting average at .184 and tallied a program-record 111 strikeouts across 16 appearances and 84 innings, earning him a second-team All-Big South selection and the honor of being the Big South's Preseason Pitcher of the Year heading into 2023.
Starting 2023 off right 🔥🐪@KuehlerCade x @ProspectsLive https://t.co/zeK2EoQEOS

— Campbell Baseball (@GoCamelsBSB) January 3, 2023
With last season's Big South Pitcher of the Year, Thomas Harrington, selected 36th overall by the Pittsburgh Pirates in the 2022 MLB Draft, Kuehler is expected to succeed him as the Camels' Friday-night starter, as the Big South preseason favorites look for both their fifth consecutive regular-season league title and fifth straight trip to the NCAA Tournament.
In being christened as Campbell's new ace, Kuehler's getting some advice from the old one, too.
"I was pretty close with Tom Harrington, and he's been around working up (here) before he goes to report for pro ball," Kuehler said. "He's kind of just talking me through (it) and giving me a lot of ideology on how to handle myself. Kind of (like) the energy I need to bring and kind of the thought processes from his experience."
Though Harrington got his (deserved) flowers for being a top arm who controlled games from the circle, it was Kuehler who often was the man suited for the big moment a year ago.
Kuehler was thrust onto the mound four times last season against opponents (Tennessee, East Carolina, North Carolina and Maryland) who earned one of the 16 national seeds on offer for the regional round, though it was his performance against the No. 1-seeded Volunteers that almost solidified him as a Campbell legend forever.
The right-hander went blow-for-blow for seven innings with the Vols in the semifinal of last year's Knoxville Regional, allowing seven earned runs on eight hits, while striking out 10 to give his Camels, down just 7-6 at the end of the seventh inning, a reasonable shot to shock the country.
UT eventually got five more runs around the bases to pull away (and Campbell was eliminated after losing to Georgia Tech the next day), leaving Kuehler wondering what could've been – but also excited for the Camels' ceiling as a team if everything is clicking.
"We played Tennessee at a high level, and (it) came down to the last couple outs," Kuehler said. "So, I think we all know what we're capable of and are ready to take that next step – punch through a regional and hopefully get to a Super Regional this year."
That trip to the supers seems year after year to be increasingly more like an inevitability for Campbell, rather than a pie-in-the-sky dream.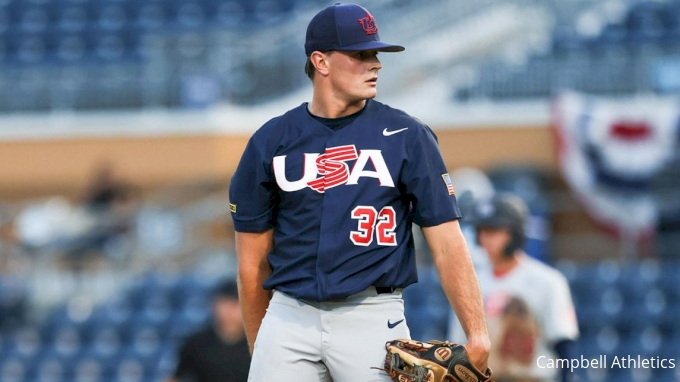 The Camels have won at least a game in each of the past three NCAA Tournaments and twice made their regional final (in 2019 and 2021), coming agonizingly close to the first Super Regional appearance in program history twice.
Though the likes of Harrington and first-round draft pick Zach Neto (picked 13th overall by the Los Angeles Angels) are out the door, six reigning All-Big South nominees return to the fold for Campbell this year, giving it plenty of returning talent to utilize and boost it toward the program's high aspirations.
One of those players, junior right-hander Ty Cummings (4-1, 44 strikeouts and six saves in 53 2/3 innings in 2022), will help serve as a solid compliment to Kuehler on the mound for the Camels' tough schedule, which includes nonconference games against strong local rivals like East Carolina and North Carolina, among others.
Campbell also will look to mark a definitive end to its time in the Big South by taking yet another league title, before it departs for the Colonial Athletic Association later this year, solidifying its dominance in the league for a half-decade.
In the big-league factory that suddenly is being built by coach Justin Haire and his staff in Buies Creek, it's getting much harder for Campbell to be an under-the-radar program.
Proud of the #BlackAndOrange 🔥@JHaire03 | #RDH pic.twitter.com/zUYKEZoDq6

— Campbell Baseball (@GoCamelsBSB) February 3, 2023
But with players like Kuehler who know all about being hidden gems, maybe it's only right that the Camels finally explode with a postseason run like never before.
"One of the big things Coach Haire harps on is leaving the uniform better than how you found it," Kuehler said. "I think we all kind of have the mission that we've been here for a few years, and most guys have been to two, maybe three regionals and have kind of dealt with the success.
"No matter who it is, we're going to play our brand of baseball and play to the best of our abilities. If we can do that, we should be able to take anybody in the country on any given day."